November Newsletter – 2021
As we approach the festive season, we'd like to share a round-up of news from across the business over the past month.
Did you see our recent press release announcing our partnership with Spectro | Jet-Care? You can view it here if you missed it. We're excited to announce that Spectro Oil Integration is now included in IDEA's support plan with version 2021.4, at no extra cost!
Unlimited app users with IDEA support plan
We would like to remind you that there are no limits to the amount of app users that can be connected to the system with our support plan.
IDEA attend METSTRADE 2021
Still on a high from Monaco Yacht Show , we were recently excited to participate at another in-person event in Amsterdam; the Marine Equipment Trade Show (known as METSTRADE).
It was an uncertain start as the Netherlands experienced record breaking covid cases, but we were reassured by the high levels of professionalism and safety measures put in place by its organisers.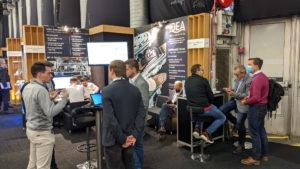 What is Condition-Based Maintenance (CBM) and why is it on the rise?
Condition-Based Maintenance (CBM) is a strategy that considers information about the condition of equipment to recommend appropriate maintenance actions. The goal of CBM is to prevent functional failures or a significant decrease in performance of the monitored equipment.
One very hot topic in the yachting industry right now is condition-based maintenance (CBM). To put CBM into context, car owners can rely on being notified by its operating system when it needs an oil change or replacement brakes. This system benefits drivers by improving safety, cost efficiency, is more convienient and sustainable.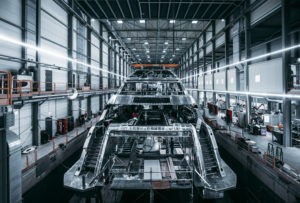 Did you know that we have a whole library of video walkthroughs and webinars, guiding you through the features and benefits of IDEA software? We also have a host of instructional videos.
We always love to hear from our customers, please get in touch via our website or e-mail us.
You can also follow our posts and join in the conversation on social media.
Best wishes,
The IDEA team