Stay informed with the latest news, software updates & new support services.
Subscribe today to receive your free e-Guide: Choosing the right Technical & Administrative Management System (TAMS) for your yacht. Our thoughtful e-Guide gives you 5 practical steps to an effective selection process, so you can take your yacht management to the next level of service.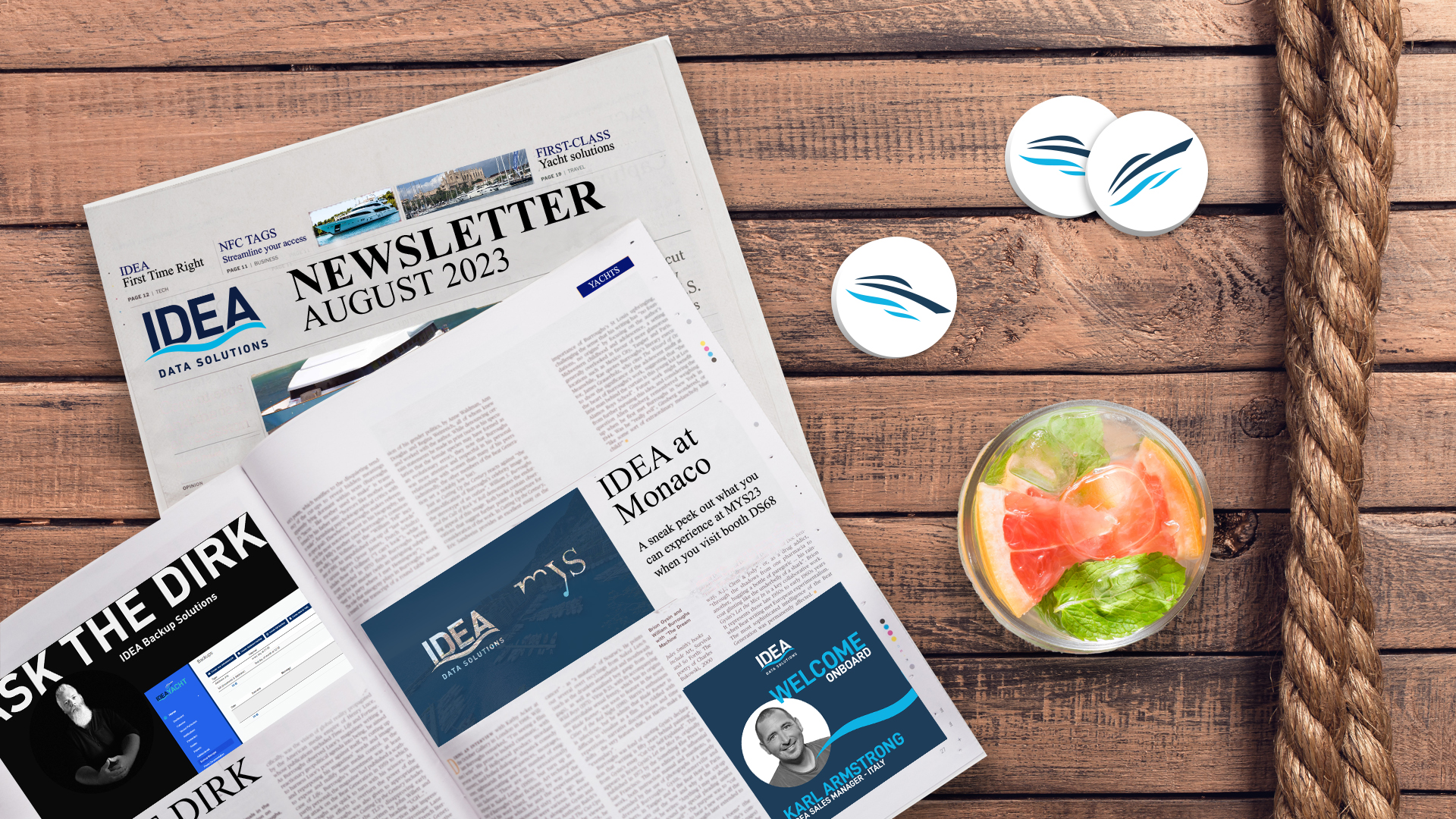 The latest news from IDEA Data Solutions in one easy to digest post. Includes; 2023.2 IDEA YACHT release updates.