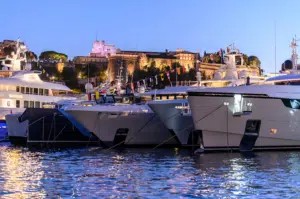 Join us at Monaco Yacht Show 2022
We will once again be exhibiting at Monaco Yacht Show from 28th September – 1st October 2022.
The Monaco Yacht Show (MYS) has announced new developments in its themed exhibition areas, once again proving its will to immerse visitors in the world of superyachting.
The 2022 edition is set to confirm the status of the MYS's "seducation" programme, which was launched last year. This three-year plan of action is designed to attract a new generation of yachting clients, thanks to two core concepts: "education" and "seduction" (aka "seducation").
Find out more about this year's show at the MYS official website here.
Our team are exhibiting at stand DS65 / DARSE SUD – join us for a cold drink and an informal chat whilst we demonstrate what our products and services can do for you.
Image credit: Monaco Yacht Show
How Captains, Crew and Management Companies can successfully manage growing demand for superyacht toys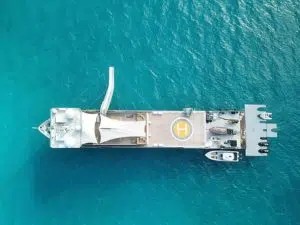 Modern superyacht owners and their guests are now more active and adventurous than ever, resulting in a growing need for the industry to cater for this new style of yachting; in the form of superyacht toys.
Historically, yachts would have at most a few jet skis and a tender on-board and perhaps some diving equipment. For larger yachts, this would also include a space to land your helicopter.
There is a growing trend in owners and (charter) guests now requesting numerous 'superyacht toys.' From small inflatable water toys, SeaBobs, Jetsurfs and Flyboards, up to jet skis and wave-runners. Then there are larger toys such as speed and wake boats to mini submarines!
Read more in our latest blog post here.
Image credit: Superyacht Times
We always love to hear from our customers, please get in touch via our website or e-mail us.
You can also follow our posts and join in the conversation on social media.
Best wishes,
The IDEA team