IDEA at METSTRADE Superyacht Pavillion 2023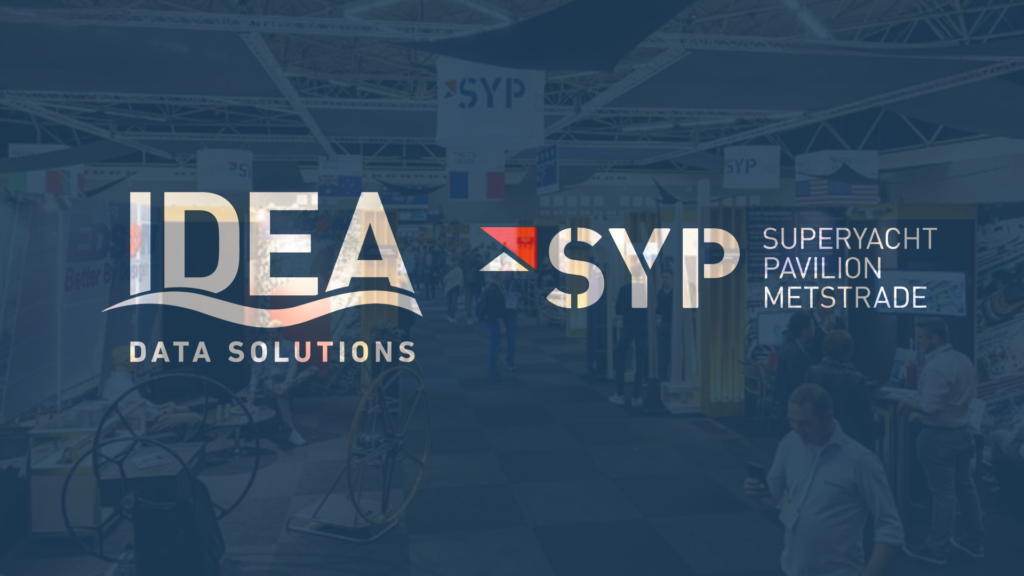 The world of superyachts is about to converge at the METSTRADE Superyacht Pavilion 2023, and Idea Data Solutions, alongside our strategic partners Spectro | Jet-Care, are thrilled to be a part of this prestigious event in Amsterdam between 15-17 November. Find us at stand 11.717, where we invite you to explore the possibilities of yacht management solution software that can transform your yacht ownership and operations.
Why Visit Booth 11.717 at METSTRADE 2023?
Yachts are not just vessels; they're a lifestyle, a passion, and a symbol of luxury. However, managing them can be a complex task, often requiring a combination of technology, expertise, and dedication. This is where IDEA Data Solutions comes in, to streamline your journey and ensure a smoother, more enjoyable experience on the high seas.
Key Benefits of Our Yacht Management Software
Efficiency Redefined: Our yacht management software IDEA YACHT simplifies tasks like crew scheduling, snagging, and maintenance tracking, allowing for a seamless and efficient experience for owners and crew alike.
Data-Driven Decision Making: In the world of superyachts, informed decisions can save you time and money. Our software provides real-time data and analytics, enabling you to optimize fuel consumption, manage maintenance costs, and enhance overall yacht performance.
Safeguard Your Asset: With our integration with Spectro | Jet-Care you can ensure that you're always on top of your onboard fluid analysis.
Anywhere, Anytime Access: In an increasingly connected world, our software offers remote access capabilities, empowering you to monitor and control various aspects of your yacht even when you're not on board. Our IDEA YACHT App allows unlimited users onboard.
Find Out What's On The Horizon:
We're proud to always be pushing to improve our solutions. With our in-house team of developers, we strive to continuously create new features, modules and functionality for IDEA YACHT, IDEA FLEET and IDEA ASSET. In Amsterdam, come and find out what is in the works and receive exclusive first live demonstrations of brand-new features, including;
IDEA Vision: Coming soon…machine learning for yachting. One of our most exciting developments of recent times. Automatically detect and analyse layout drawings and create rooms with a few simple clicks.
Muster List module: Our latest release 2023.3 saw a new Muster List module, if you've not checked it out we can show you a demo at the booth.
Direct Order module: 2023.3 also saw a revolutionary new Direct Order module to allow you to seamlessly create purchase orders between the vessel and vendors to order spare parts.
IDEA APP: We've made huge improvements to our mobile app, come and visit us to see how easy it is to log rounds and enter snags on the fly.

PLUS…We have a very special addition to the IDEA stand…if you think you have what it takes to get the high score in our custom special arcade game…

Join Us at Booth 11.717
The METSTRADE Superyacht Pavilion is where industry leaders, yacht owners, and professionals gather to explore the latest innovations. Idea Data Solutions cordially invites you to engage with our team at booth 11.717. Our experts are ready to provide live demonstrations, answer your questions, and discuss how our yacht management solution software can revolutionise your yacht ownership or operation.
We'll also be hosting our annual Gin & Tonic reception on Thursday 16th at 5pm, where we are happy to answer any questions over a quaffable tipple.
Whether you're a yacht owner, representative, captain, or shipyard, this is your opportunity to dive into the future of yacht management. Join us at METSTRADE Superyacht Pavilion 2023 and discover how our software and professional services can redefine your yacht operations and planned maintenance.
If you don't have tickets to METSTRADE yet, then be our guest and sign up for your free tickets here
If you would like to book a time to meet us, contact our sales team who will be happy to talk you through what we are working on at IDEA. sales@idea-data.com