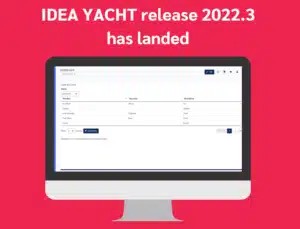 Key changes
IDEA YACHT 2022.3 focuses on accessibility and ease of use. Both the web portal and the companion apps for Android or iOS got an extensive set of new features. Below you can find a high-level overview of all included changes:
• New active crew list widget for your custom dashboard.
• Improved layout drawing widget for all pages in IDEA YACHT, easily find any element with the integrated search, no matter which layout contains the element.
• New feature enables the user to assign inventory items to crew members, and track handed-out equipment or uniforms directly in IDEA YACHT.
• Customise what column tables IDEA YACHT will show you (including the order of columns) –
This will be extended in upcoming releases to all overview pages.
• Updated system menu, administration for IDEA YACHT is now easier than ever before.
• Added NFC tag support for IDEA YACHT Mobile (Android & iOS), no need for barcodes or scanning with NFC, you just have to hold your device close to the tag to trigger action.
• IDEA YACHT now allows you to provide feedback after updates directly from within the software.
• IDEA YACHT now supports multiple layout drawings out of the box, you can group your data by decks or add a separate drawing for your tender.
• New feature for IDEA YACHT mobile to quickly check-in or out your inventory/spare parts; You can use barcodes or the new NFC tags to get things done even faster.
Download the full release detail document here, which includes the change log.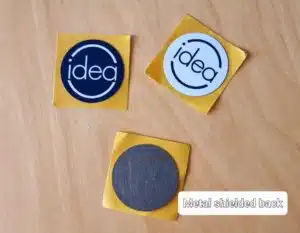 Near-Field Communication technology has a wide variety of use cases. Christian Muhle, Head of Development at IDEA, talks about how it is used in our cross-platform Flutter apps.
Read his Medium article here.
We'll be exhibiting at METSTRADE, the world's largest trade exhibition of marine equipment, materials, and systems, at RAI Amsterdam Convention Centre between the 15th and 17th of November.
Register as our guest for free here (tickets are usually charged at €70.00).

Monaco Yacht Show 2022 – the debrief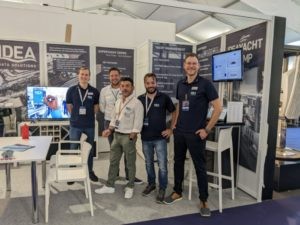 Read our latest blog post to find out what we got up to at Monaco Yacht Show here.
We always love to hear from our customers, please get in touch via our website or e-mail us.
You can also follow our posts and join in the conversation on social media.
Best wishes,
The IDEA team