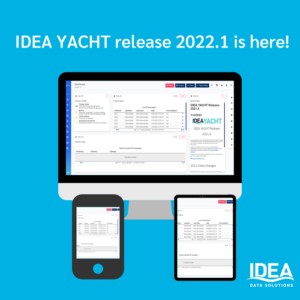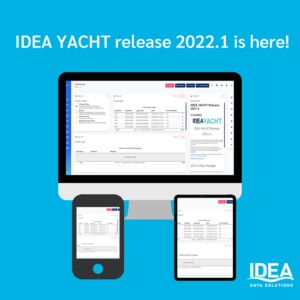 IDEA YACHT 2022.1 introduces major changes to both front and back-end systems
Key changes and improvements introduced in this release include:
• New IDEA YACHT back-end, performance improvements and preparation for further planned changes.
• Complete new IDEA YACHT Shell! The IDEA YACHT Shell now supports different menu modes, shortcuts and adds a fresh new look to IDEA YACHT.
• Fully integrated ISM Forms with Word templates.
• Purchase system supports shipping and handling fees with more dynamic reporting.
• Framework for 3rd party integration. This enables IDEA YACHT to connect to accounting, purchasing, crewing or any other system on-board or via cloud portal.
• System health widget for your custom dashboard.
Download the full release detail document here, which includes the change log.
IDEA's Customer Success and Product Manager Jan Langweg attended the Young Professionals in Yachting (YPY) Superyacht Summit in Pellworm from 5th – 8th May 2022.
It was a great networking opportunity and Jan met fellow professionals ranging from designers, suppliers, crew, captains and engineers to management companies, law firms and shipyards.
The event was very well organised by YPY Germany and M-Yachts with top-notch hospitality, an event agenda rich of social activities, engaging panels and group workshops on hot topics of the superyacht industry.
It was great to share knowledge, meet peers in the industry and spread the word about IDEA! Enjoy some pictures of the fun (especially the mudlfat walk!).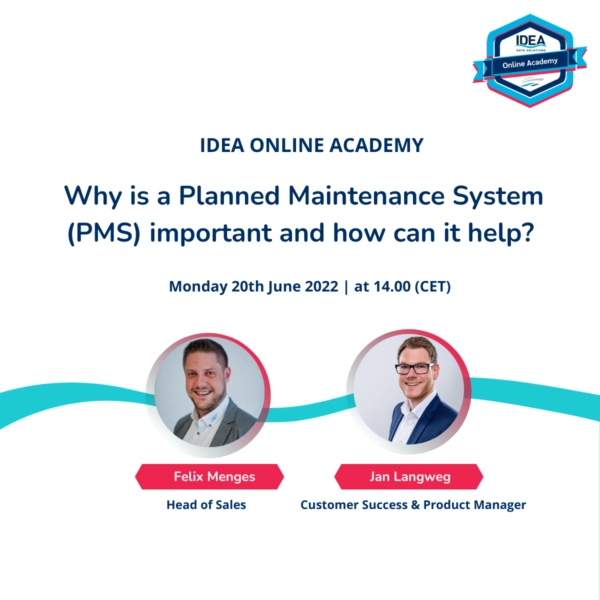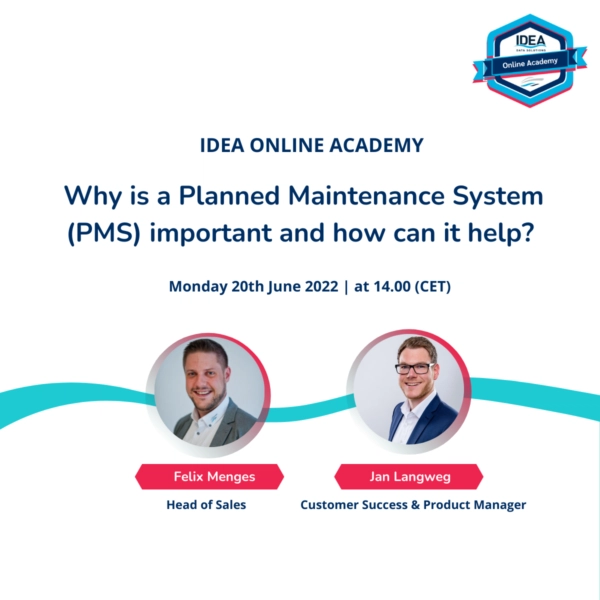 Following customer feedback, we have decided to make IDEA Online Academy more engaging and are going to try a new interview style format.
Our Marketing Manager, Sabine, will be interviewing IDEA's Felix Menges (Head of Sales) and Jan Langweg (Customer Success & Product Manager).
Topics discussed will include:
Cost reduction.
Safety checks = safe voyage.
Retaining a vessel's value.
We will underpin these advantages using real customer case studies.
Date: Monday 20th June.
Time: 14.00 (Central European Time)
Register your place here and you will receive a link to join via Teams shortly before the start date.
We always love to hear from our customers, please get in touch via our website or e-mail us.
You can also follow our posts and join in the conversation on social media.
Best wishes,
The IDEA team