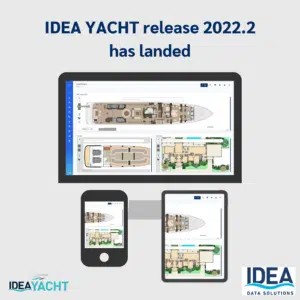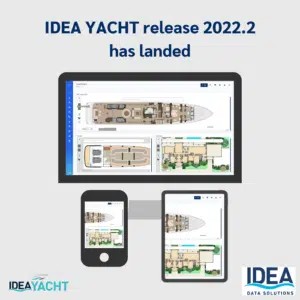 2022.2 Key changes
IDEA YACHT 2022.2 is a milestone update, introducing major changes to both front and back-end systems. Below you
can find a bullet point list of changes introduced in this release:
• New layout drawing widget for your dashboard, handle stock updates, rounds and maintenance directly from your dashboard.
• Further updates for the new "IDEA YACHT shell" – our new frontend solution; better support for touch screens and multiple screen sizes.
• New mobile features, IDEA YACHT for all departments on board!
• Purchase orders can be linked to external providers, including Laserfiche from iBos integration.
• Comfort updates for the IDEA YACHT global search, vessel database and lab integrations.
Keep reading to view our latest video, walking you through the new dashboard.
Download the full release detail document here, which includes the change log.
First Amels 60 Come Together sets sail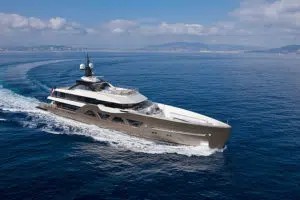 We are proud to partner with Damen Yachting for software design and build on the new Amels 60 COME TOGETHER.
This next generation superyacht has recently flown the nest and enjoying her first Med cruise ahead of a busy charter season.
This vessel is the first Amels 60 with hybrid power and propulsion technology.
Find out more at:
Image credits: Damen Yachting
We always love to hear from our customers, please get in touch via our website or e-mail us.
You can also follow our posts and join in the conversation on social media.
Best wishes,
The IDEA team