Ever wondered what we are doing if no one is watching?
Regular readers of our news flash already know the answer: We are working on a better product.
To give you some more proper insight here are the next planned changes just for the next release end of quarter 2 in 2019:
April
Stock history for idea

All items will get a storage, no magic quantity in the "void"
All stock changes will be looked in a readable and trackable manner
IDEA will know:

Who changed
Why was it changed
When was it changed
What and how much was changed
Where was the change performed (storage)
Reference to the element that triggered the change (maintenance task, purchase)
Comment

Upgrading existing date into the new structure
Add required functions for purchase upgrade

Budget system
Custom purchase states

Update old purchase data into the new structure
Vessel shopping cart
Mobile App updates

Logs and rounds
Vessel database
Maintenance data
May
Stock history usage in all system parts
Upgrades for the purchase views and related functions
Invoice data for purchases
Receive items manually into different storages
June
Update all related reports for PO and stock management
Bug fixes / smaller changes
Finalizing and intern test for the new App (engineering part) , closed beta start of July
You would like to know more about the changes, keen to see first glances of the new stock control module, wondering how the look and feel of the new mobile app is?? READ FURTHER!
IDEA Yacht Stock control – the make over!
In the current state a lot of changes happen in the backend, screenshots are rare good right now. Nevertheless below are some early state views for the stock history page and the state editor for purchase.
The new purchase page itself will show up next month but will follow the concept of the new permission page. Overview about your states on the left, right side table with purchase orders in the related state.
Details for a purchase order are on a new detail page with different tabs for each part of a purchase.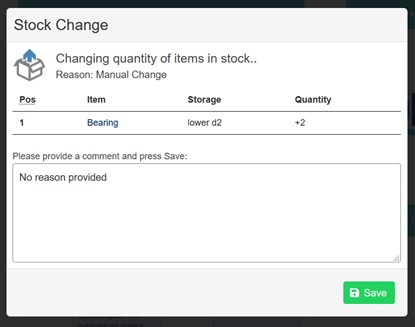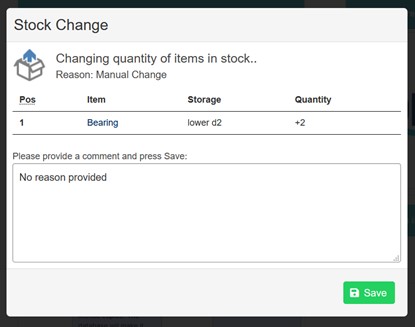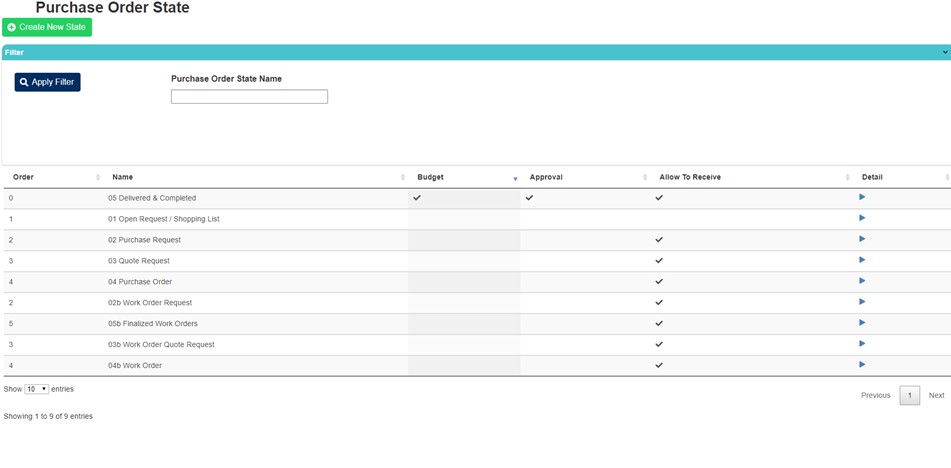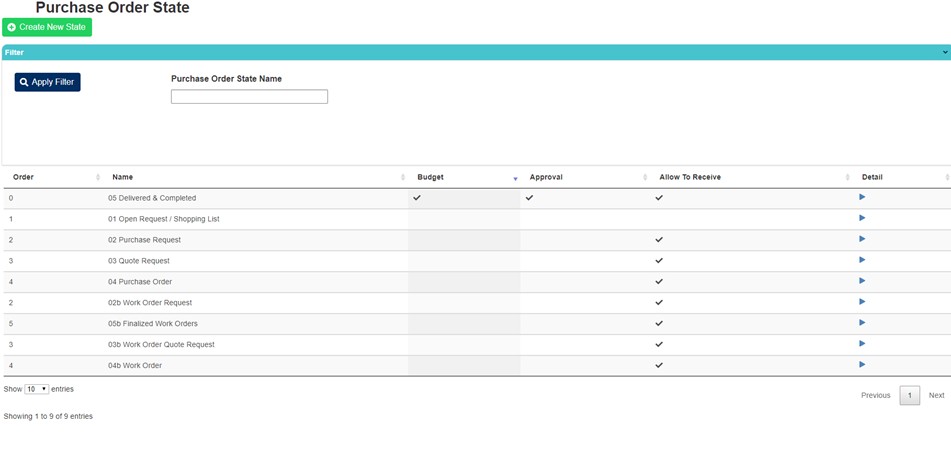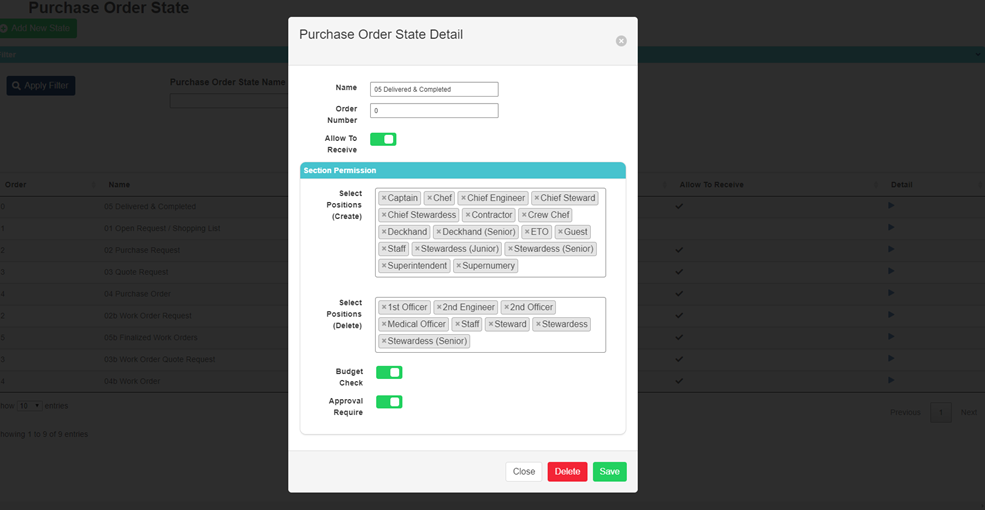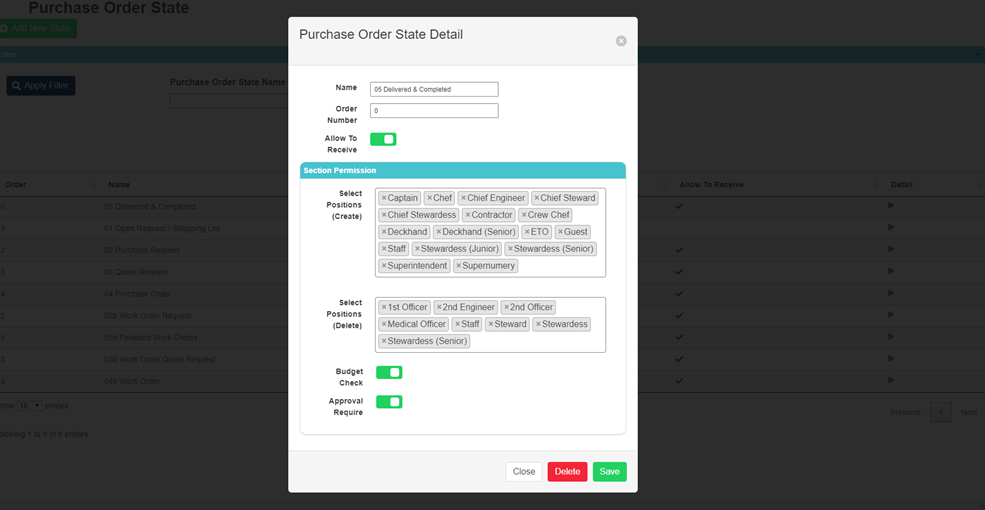 First new IDEA mobile preview
Our new mobile app is heading in the right direction, below  are two screenshots showing the current dashboard and the round screen.