IDEA YACHT Release 2023.2
Our second release of 2023 is on the horizon, and it promises to make IDEA YACHT better than ever. With improvements to budgets, purchase ordering and the General Arrangement(GA) Layouts, you may find opportunities to utilise IDEA YACHT in ways you may not have done so before with release 2023.2
If you are ordering spare parts, then we have a brand new integration and strategic partnership with a leading yacht-specific marketplace coming soon, this will enable a more seamless workflow when ordering.
We're making big improvements to our General Arrangement (GA – illustrated below) Layout control. These improvements include increasing performance and improved control over Snag List entries and other markers.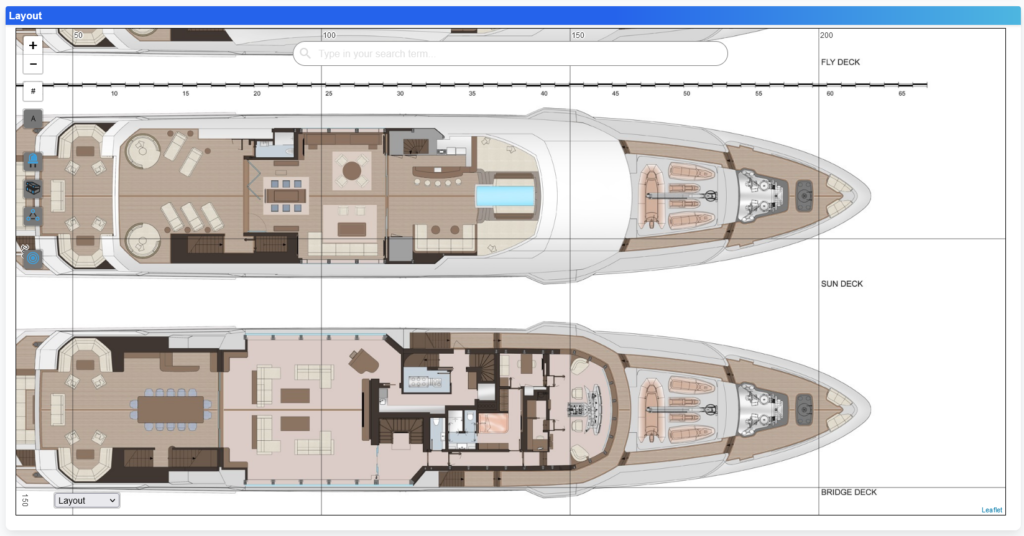 Our hugely popular new module Snag List continues to be improved following your feedback, with changes to the workflow editor and Snag List Cloud functionality. Find out more about IDEA Snag List here.
Navigating IDEA YACHT will be easier than ever with enhancements to our recently launched global search, which will be able to handle even wider searches for anything within IDEA YACHT.
On our IDEA YACHT Mobile App we're making improvements to using barcodes and NFC Tokens within your rounds and allowing you to use any kind of files when completing maintenance tasks. We're also integrating Freshdesk within our app to allow you to report any errors or provide feedback to our support team with one click.
Our team are busy testing all of our new release functionality, which we shall be releasing in a few weeks. Keep checking back for more details on IDEA YACHT release 2023.2