Monaco Yacht Show 2022 – the debrief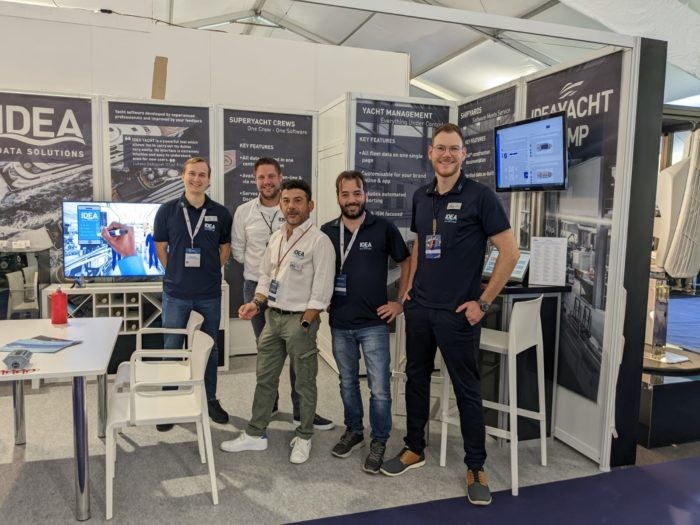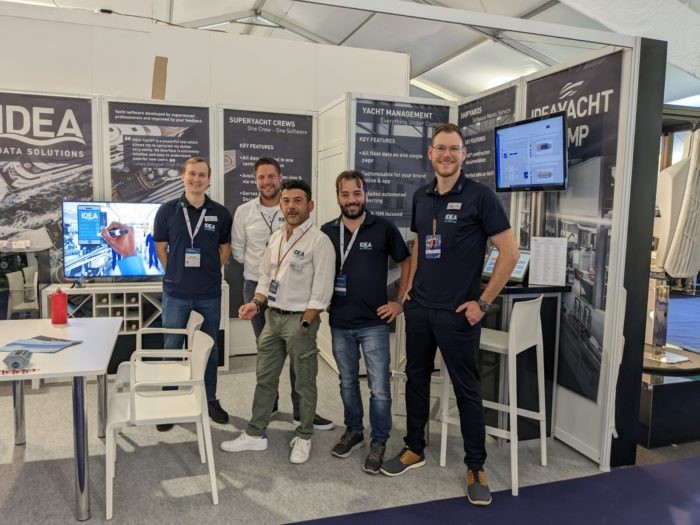 IDEA is proud to be one of the 450 hand-picked companies that exhibited at the world-renowned Monaco Yacht Show this year, which represents excellence and innovation in yachting.
Representing IDEA were (left to right above): Vitaly Fedorov, Sales Manager, Felix Menges, Head of Sales,  Roberto Millo, Regional Area Manager, Diego d'Esposito, Software Developer and Jan Langweg, Head of Professional Services and Business Development.
Monday – Arrival Day
Our team arrived a couple of days early to ensure they were fully prepared and to give visitors to our stand the best possible experience. We checked some statistics and were happy to find that a huge 70% of vessels on display at the show already feature IDEA YACHT software.
Tuesday – Prep Day
With our Booth all set up and ready to go, we tested all of our presenting materials and began making some great contacts with individuals from other companies who were also exhibiting at the show.
Wednesday – Launch day!
Vitaly and Roberto welcomed our first round of customers.
We attended a number of planned meetings with management companies before finishing the day with dinner and drinks with our friends from Siebensee.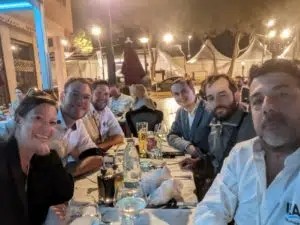 Thursday – Day Two
Felix and Jan joined the YPY Monaco breakfast to start the day.
Today was another busy day; we spoke to captains, engineers, management companies and suppliers. We also enjoyed a visit from the CEO of Spectro who we've partnered with, along with his wife.
We switched to party mode at 17:00 prompted by YPY Germany's Gin Call at our booth!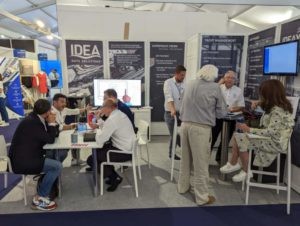 Friday – Day Three
Felix & Jan started the day by visiting crews. This enabled them to get feedback on IDEA and meet other contacts from the industry.
We spent another busy day chatting to existing and new customers. It was great to get general feedback from our users and target audience.
We discovered that the new NFC / barcode / QR code functionality of the IDEA app has been a great success. Customers really like it and being user friendly and intuitive it is helping us to reach deck and interior departments on board who would benefit from using IDEA.
We rounded off the day with dinner and drinks with our friends from Yacht Glas.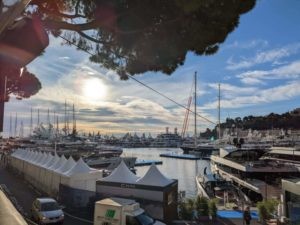 Saturday – Day Four, The Final Day
Rest of the team had a great last day of the show
Diego and Felix a project we did recently to get a feeling for the final product and to hear some direct feedback from our users.
After enjoying the end of year show, the team faced the task of dismantling the booth ready to return home after a busy week of hard work and lots of networking!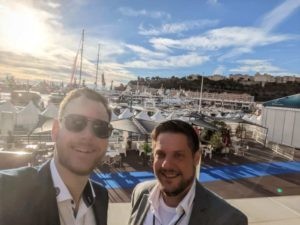 We will take all the feedback and information we've received at the show to continually improve IDEA Yacht's functionality and user experience.